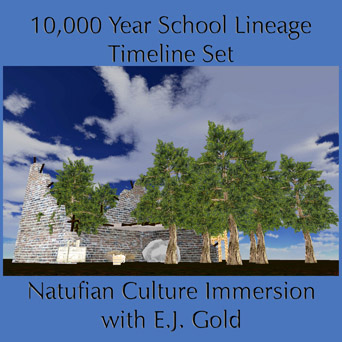 School Lineage Starter Kit
$100
Includes Timeline Board, Natufian Artifact & Immersion CD
Attention, All Natufians! Here's what you get with your Starter Set:
1. 10,000 Year School Lineage Timeline, mounted on foamcore and plastic-coated for protection. 28 entries along the timeline cover 10,000 years of YOUR school history.
2. Acrylic Air-Tight Time Capsule with Natufian Artifact dated 8,500 B.C.
3. CD with EJ Gold reading description of Natufian Culture.
Cost of each succeeding artifact will vary; some items can be chosen as to whether it will be a coin, pottery or soil sample, in order to save high costs of certain coins or artifacts.
HERE'S HOW IT WORKS:
Simply place the acrylic capsule on top of your SuperBeacon, play the CD and hold onto the grippers, close your eyes and let the CD help you visualize YOUR 10,000 year Mystery School History!!!
Each artifact is added one at a time along the time-line. They will be issued as soon as the CDs can be made, about once or twice a week until all 28 artifacts are covered.
A small artifact can be very psychometrically active in spite of its size. Each artifact, coin or sample is absolutely guaranteed to be 100% authentic.
-- Gorby