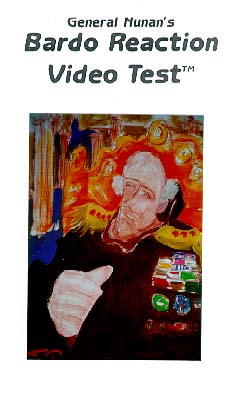 Bardo Reaction Video Test
with General Nunan
Price: $19.95
20 minutes
Your past lives will flash before your eyes ....
But don't worry ....
You will have 20 minutes to watch!
And you can watch this video over and over again, for a Karma-cleansing effect.
This video has been known to have caused lucid dreaming, out-of-body experience, astral flight, past-life cleansing, and other voyaging phenomena.